HEBEI DELIN MACHINERY CO., LTD is one of the biggest manufacturers of slurry pumps in China. Our slurry pumps are mainly utilized in industries like dredging, mining, metallurgy, municipal engineering, electricity, coals, desulfurization with thermal power flue gas, petroleum, chemical industry and building materials. With the production capacity of 10000 sets of pumps, 6000 tons of pumps and the spare parts,  our products are exported all across China and more than 50 countries and areas worldwide.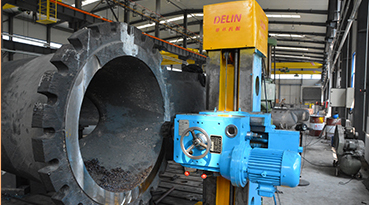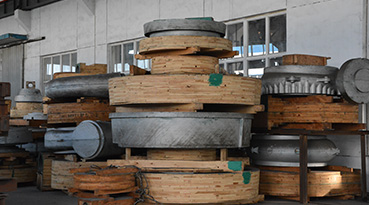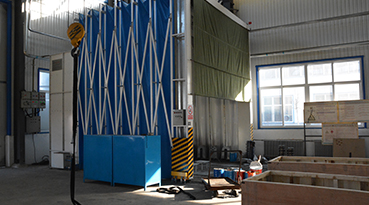 Technology Advantage
We have a professional team of experts and technicians for research and product designing. 
(1) Performance analysis of CFD
(2) Analysis of CFX cavitation performance
(3) Three dimensional analysis for assembling
(4) Modal analysis: all our products adopt modular design, ensuring the pump structure with good interchangeability and generality. And the materials can also be adjustable according to operating mode. 
(5) Intensity analysis
Cost-Saving
We have a strict cost controlling system and production managing system. Prices of our products are a little lower compared with companies in the same industry, because we try to cut down costs on the basis of good products quality. The systems conclude the following strategies:
1. About energy: power generates from electric power. 
2. Transportation: our company is next to 107 National Highway, so the traffic is very convenient.
Shipping

With a well-developed after-sale service team with many years of working experience, we can solve a great many problems on working site. We would shorten our delivery time as much as possible if the product is in urge need. We have stocks of standard spare parts of small to medium size pumps. Our normal delivery time lasts six to eight weeks for big pumps & spare parts.

Marketing

As a world famous manufacturer of slurry pumps, we have already offer more than 10000 sets of products for countries like the USA, the United Kingdom, Germany, Canada, Russia, Vietnam, Pakistan, the Republic of Kazakhstan, Indonesia, Malaysia, Iran, Brazil, Chile, Argentina, Bulgaria, Zambia, South Africa and so on.

Spare Parts

Horizontal slurry pumps and vertical slurry pumps adopt materials like high-chromium alloy and natural rubber. Their outlet diameter ranges from 25 mm to 1200 mm, flow rate from 10 cubic meters to 30000 cubic meters, and head from 5 meters to 120 meters.

Package and Delivery

To guarantee the safety of our products in transportation and safety performance on sea, our products are packed by different forms. We can satisfy all your needs based on years of experience in transportation like air transport, sea transport, and railway transport.